An Instagram study on alternative social structures, or groups remaking the fabric of society to question the status quo.



After using speculative design to imagine futures without policing and capitalism in the
Radical Design classes
and
Futures of Public Safety project
, I began to compare that speculative work with activist groups who perform alternative futures with more engagement and collaboration. These groups sometimes followed social movement traditions, and sometimes acted out of a basic need for support when it wasn't provided by the dominant system. I heard designers speaking of our ability to transform social systems, yet I also knew of the modernist, colonialist, industrialist mindsets design carries. I felt I needed to learn more about how people without design backgrounds have enacted futures without policing and capitalism. I was particularly interested in how they've done the same things designers claim to be expert in, like designing experiences that create meaning through form.
To explore these questions, I created an instagram account
@designradicalfutures
and began posting case studies about social structures that have been 'designed' by activist groups. I followed a template for each case study (which changed slightly over time) to ask:
where the structure came from,

what touchpoints were designed for it, and
how these structural elements enact alternative values.
I also reached out to current groups enacting social alternatives to co-create some posts together.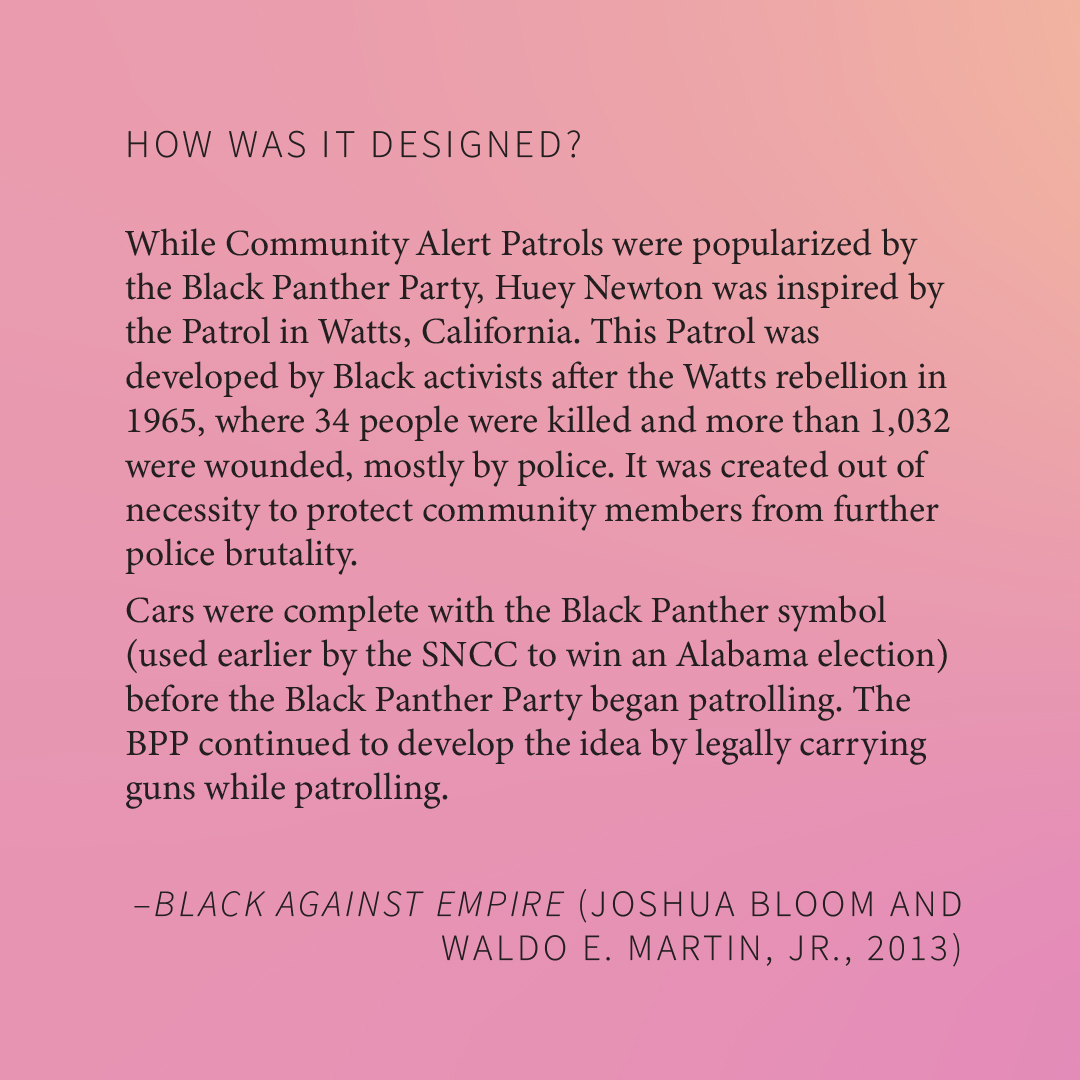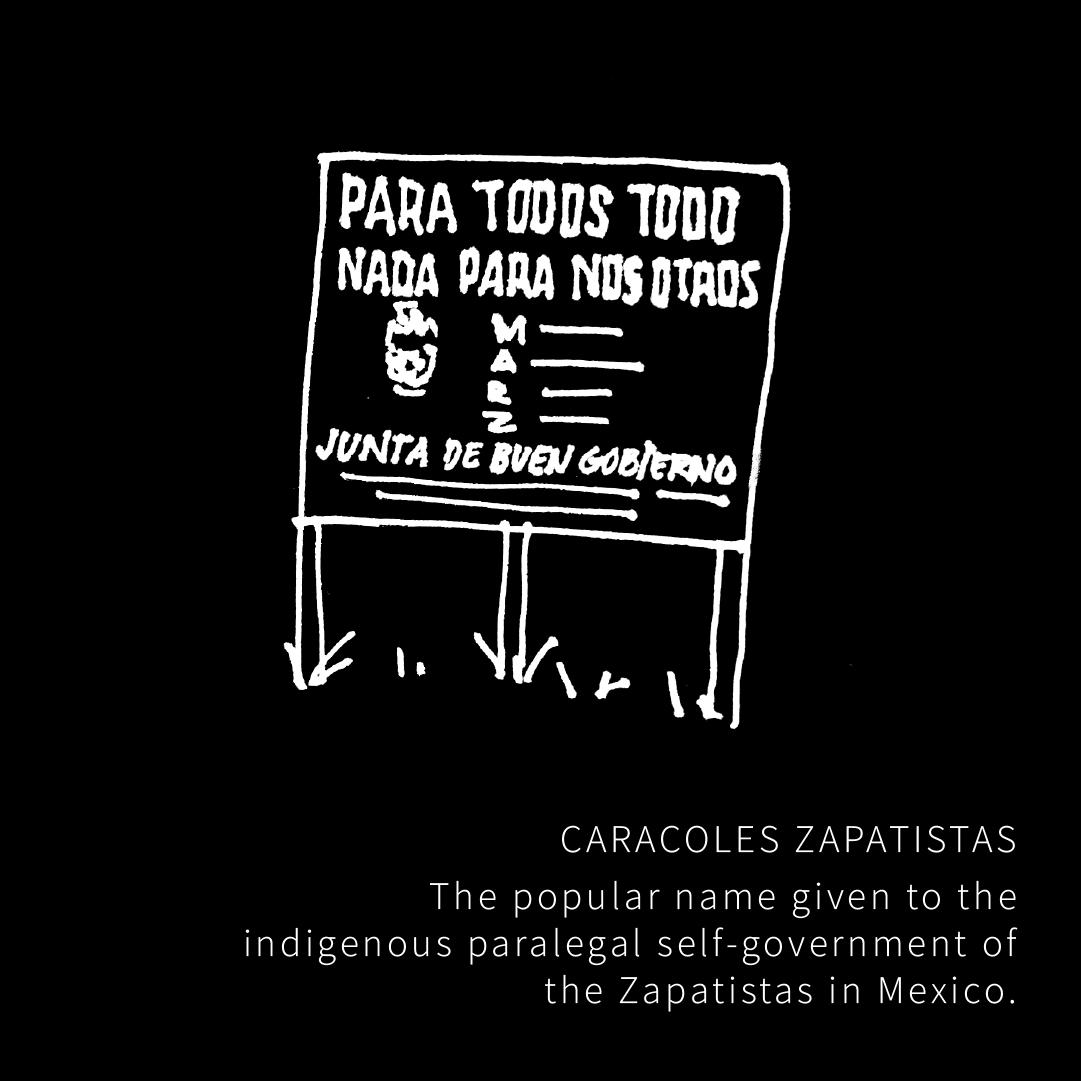 Written with Jorge Guzmán, Master's student in Government and Public Affairs at the National Autonomous University of Mexico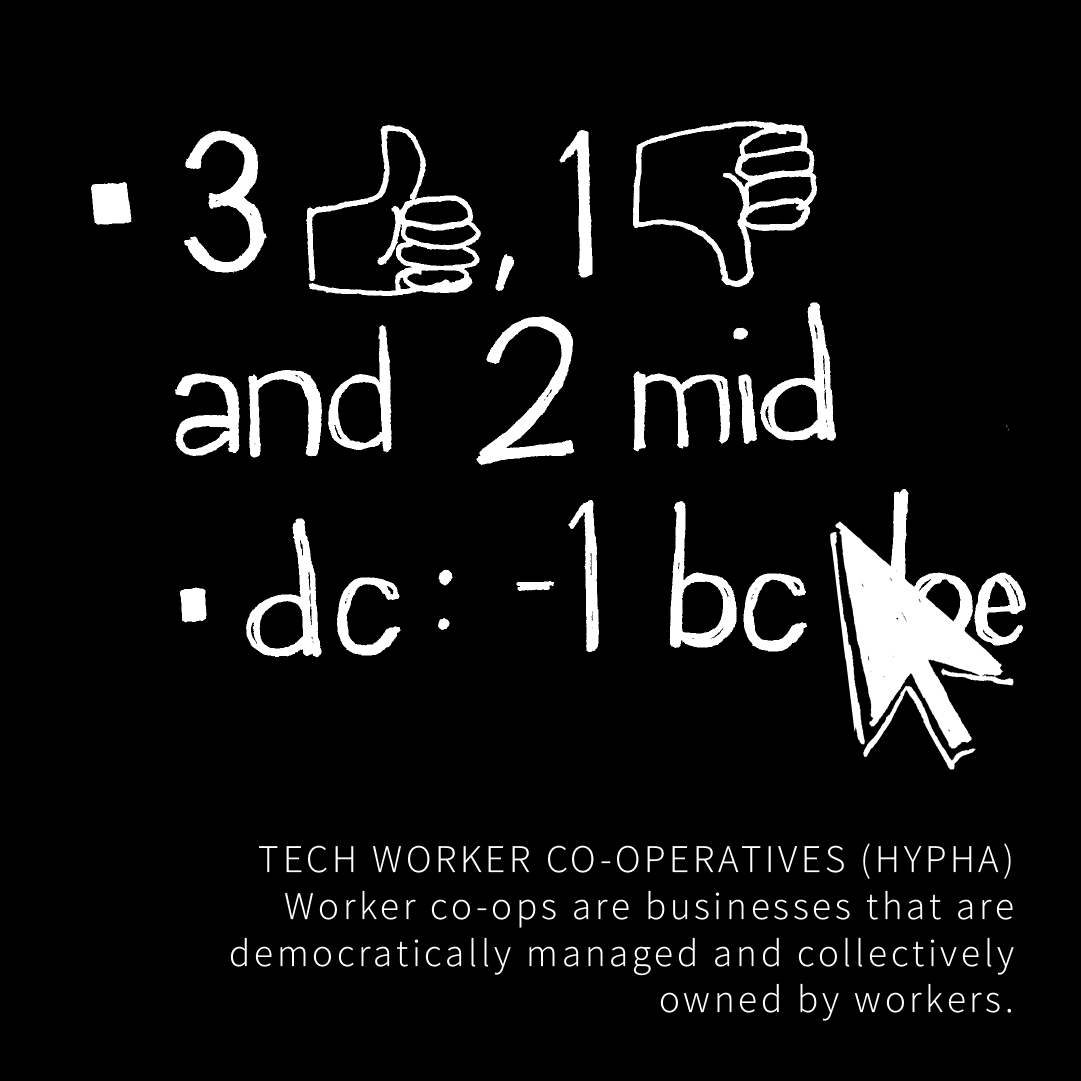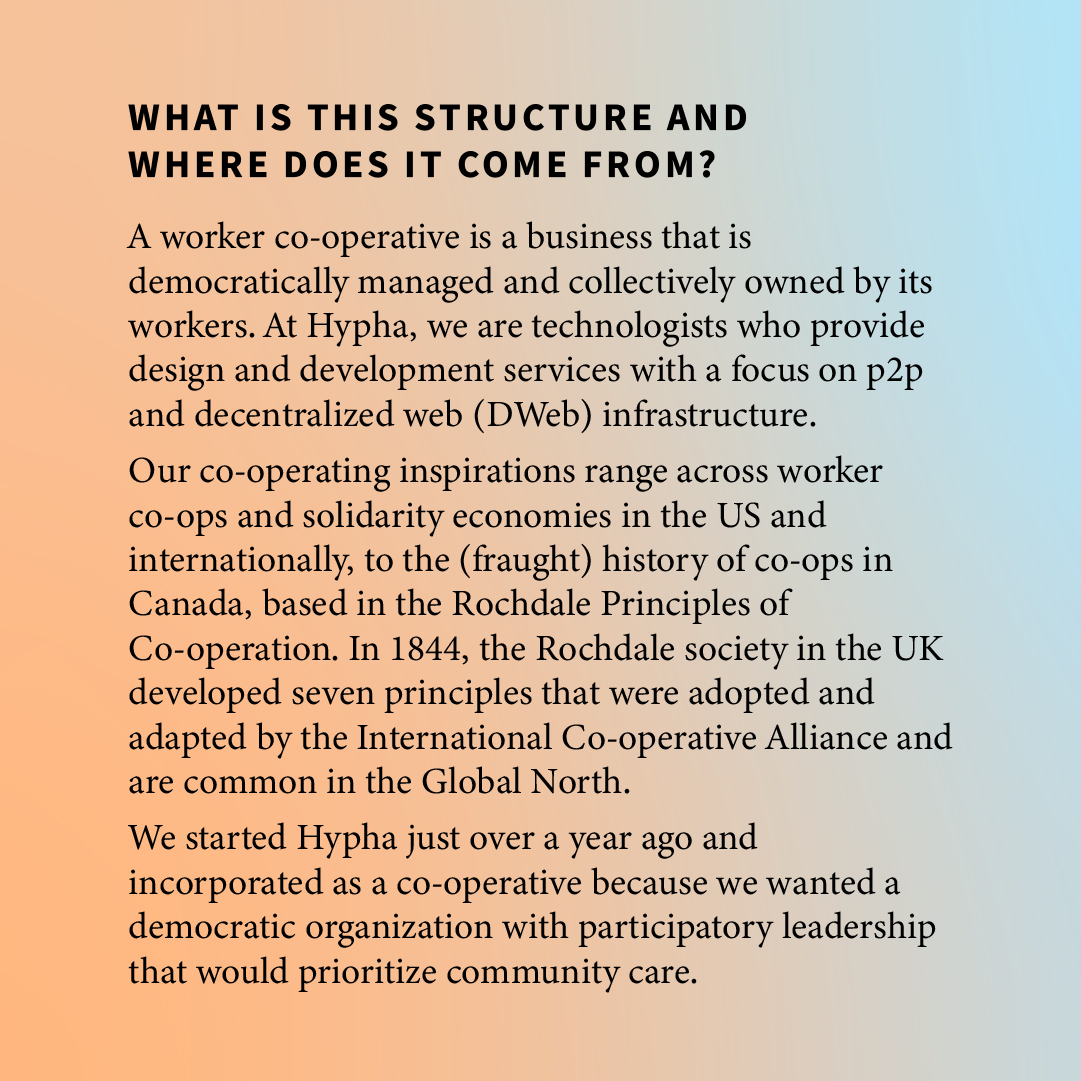 Written with member-workers at Hypha Worker Co-operative, rooted in Tkaronto (Toronto), Great Lakes Region
Conclusions
Taking on this study publicly helped to clarify what is unique about looking at alternative social structures through a design lens.
I looked at each of these case studies, (consensus hand signals, tech worker co-operatives, etc.) as designed experiences made up of a series of touchpoints (to use the service design term). Defining what makes something a touchpoint was a challenge for myself, and especially in collaboration with co-authors. I was looking for inventions, things that could be designed. This led to questions about who invented each element and when, which were often difficult to answer when tactics are passed down over time and iterated upon by different groups.
The next challenge came in analyzing how the form of those touchpoints enact the values that the group claims. For example, the Black Panther Party designed their breakfast program to take place in large public spaces with long shared tables, rather than delivering meals to families. This enacted the values of publicly shared resources and cooperation that the Black Panthers were fighting for. Enacting alternative values is often a central challenge in grassroots groups made up of people who may share a political vision, but still carry conflicting expectations from the dominant reality we all live in.
Making meaning out of form is, I think, one of the ways design offers the most value to enacting alternative social structures. I was curious to see how activist groups achieve this differently from designers, who might define the activity more explicitly as a project.
__
See further references at
designradicalfutures.com/instagram